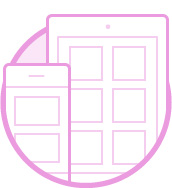 Custom Fabrication
If you can draw it, we can create it! Bring your imagination to us and let us bring your designs to life.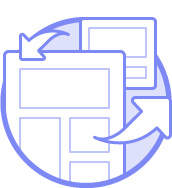 Commercial
Structural steel, and finish detail, custom fit and powder coated to match your business.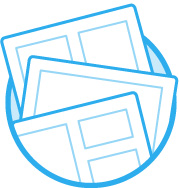 Residential
Let us be your choice for ornamental iron, custom hand rails, beautiful stairs, and indoor and outdoor gates.
GALLERY
Check out some of the pieces we've created below.
You'll love our work so much that you won't want to go with anyone else!
Elegant
Let us create that elegant finish that will wow your neighbors and help you feel right at home.
Stylish
We can create fully custom decor that can stand out or accent existing features of your living space.
Unique
Our fabrications are made to fit your needs exactly. Whether it be a rugged, classic or modern look, we won't quit until you're satisfied.
Enduring
Our products are made to last for years. Let us craft something that can leave a lasting impression with you and your family.
Superb Craftsmanship
We pride ourselves on creating the best fabrications possible for our clients. If you can dream it, we can build it!
Check out the rest of our Gallery
ABOUT US
Tri Square Fabrication is a family owned business located in West Jordan, Utah. Providing custom fabrication of your original design, be it drawn on a napkin or engineered prints, we can do it! Handrails, Stairs, Gates and Fences are our specialty. Custom fit and powder coated to match your home or business. We can also come to you and do weld repairs, additions or any in-place fabrication that may not be possible to do in a shop. We are available all day and most evenings. Contact us Today!
"Simply put, save your time and go with Trisquare today! Glen is an exceptional craftsman, his attention to detail and engineering is a resounding triumph throughout his work. He's honest, trustworthy, hard working and just flat out a nice guy! I cant proclaim enough, how refreshing it was, after dozens of interviews with other fabrication companys to have finally found someone who understood the definition of "good customer service". So again, it's simple, if you want a seasoned artistic, engineer, who is honest and great to work with CALL TRISQUARE TODAY AND ask for Glen
"
"I was shopping around the valley for somebody to help construct my vision for the perfect staircase. Glen presented me with a few ideas that superseded anything that I had in mind. I really liked the fact that he listened to my ideas and helped me understand what I could and could not do for the price point that I was aiming for. Superb craftsmanship, great attitude and a willingness to incorporate my views with his knowledge. Would recommend to family and friends.
"
"Glen just finished building 2 custom made ornamental gates and 3 window well covers for my house. The artistic work and design in the gates was top notch and both gates turned out very beautiful. I received 4 quotes for this job and decided to go with Glen. He is very friendly, knowledgeable, and does quality work. The job only took 2 weeks from start to finish. Some of the other places were out 1-2 months on getting the job finished. I would recommend Glen to anyone that wants a no hassle, quality job well done. Thanks Glen!!
"
CONTACT US
Trisquare Fabrication LLC
5183 Cadenza Dr.
West Jordan Ut. 84081
Lincense # 10322468-5501
Custom Welding and Fabrication
Glen Lais
President/Estimator
801-835-2486
trisquarefab@gmail.com
Inquiries
How Can We Help?
Please contact us for more information.